For most working class people, the idea of financial freedom is no more than a dream.
Most times, people are tied down by debt from houses, cars, vacations, education and just trying to keep up with the Jones's. The possibility of unshackling their debt ridden chains is nothing more that something that floats through their mind while reading magazine articles about the rich and famous or while indulging in the purchase of a lottery ticket.
Haven't we all, from time to time, found ourselves in this situation, wondering "what would I do with all that money?", only to be followed by the thought "how can I get that much money?".
Enter James Altucher, a self-made multimillionaire and investing guru.
He may just have the answer, to help make your dreams of financial freedom a reality.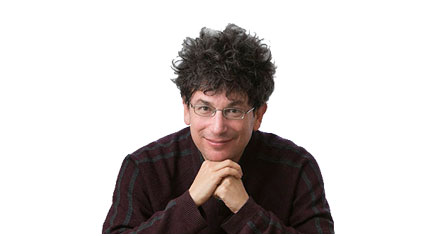 More About James Altucher
If you care about making money, you should know about James Altucher.
He is a self-made millionaire, not only by starting his own company, but also by using his time-tested method of investing. And no, he doesn't have a fancy degree or any business degree for that matter.
Everything he knows about investing, has come from experience and self taught method and smart strategies.
The numbers certainly speak for themself.
In 2006 James took a leap of faith and invested $2000 in a small company with no revenue and one employee.
It was a high-risk investment but the rewards were great. In only 9 months, James was able to sell his investment for $10 million dollars. Yes, he made $2000 turn into $10 million.
This wasn't a one-time fluke either.
The key to James success is that he looks to invest in start-up's through his "backdoor" form of investing. That isn't all he does though, he also greatly considers the others investing as well.
When he sees someone investing who is smart, who knows investing and who has a successful track, he takes it as a sign of good things to come and invests as well.
This method has paid off time and time again. He made a 2900% return on his investment in Ticketfly, 6000% return on Buddy Media, and a 900% return on Bitly.
James' prowess, when it comes to investing, has certainly opened many doors for him.
His resume is long and impressive.
He was manager of a $33 million hedge fund, ran a multi-million dollar venture capital firm, has sat on the board of many companies, wrote 15 books, was published in the Wall Street Journal, Financial Times and Yahoo finance as well as made T.V appearances on Fox, MSNBC and CNBC.
James also runs his own blog, which has had millions of readers since its start, and has a weekly podcast, "The James Altucher Show".
He certainly is a worthwhile and trustworthy source, with a proven track record, when it comes to the markets. Through his time in the business, James has created an extensive list of contacts in the financial sector.
A who's who of all those who seem to have their ear to the ground when it comes to investing.
This too acts in James' favour. Not only does he have the experience but he has the connections, which have helped to make him a success.
Top 1% Advisory – How Can You Learn From James Investing Skills?
How can James be a possible answer to more financial abundance?
The answer is quite simple, James wants to share his knowledge.
James comes in contact with thousands of excellent investment opportunities, but generally rejects 99% of whatever comes across his desk.
He is extremely picky and only picks the best of the best, the top 1% of ideas, to recommend to other or to invest for himself.
James is now sharing this information with others through his monthly newsletter called, "Altucher's Top 1% Advisory".
Inside Top 1% Advisory, James shares the best investment opportunities that he comes across, using his contacts and his tried and true investment method.
This report is sent out through email and comes not only with his 1% recommendations, but also explains how he found his recommended investments and ways that you can get in on the action. It basically lays out the plans to make money, all you need is the money to invest.
Many may wonder, "Why would James be willing to share this information?"
Throughout his time in the investing world, James worked long days, he worked stressful days and honestly he just wanted out. The only problem is that he loves the financial world too much to give it up.
Plus, James also did not grow up rich. He understands the struggle that the average Joe has, trying to get ahead in this world. Regular people don't understand the market and trust banks and others to invest their money for them in "safe" or guaranteed investments that do more for others than it does for the investor.
James wants this to end. That is why he has created the Altucher Top 1% Report.
He wants others to benefit from his knowledge and techniques.
By now, anyone would be curious, "how much does this cost?".
The price for a one year subscription to Altucher's Top 1% report is $2,500.
Now it may sound like a lot of money for some, but consider this, when James was working as a hedge fund manager, he charged his clients a 2% management fee and took 20% of the profits.
If you were his client in 2003, when his hedge fund had an average gain of 121% in one year, for a $50,000 investment you would have paid James $6,550 in fees.
A whole lot more than you would be paying to get his top ideas through the Top 1% Report. Imagine having the tools in your hands to turn your savings and hard earned cash into more.
Not just a little more, but ALOT more. What would that information be worth to you?
Before you go out and rush to purchase Aulcher's Top 1% Report, you must remember that this style of investing is not for everyone.
James' recommendations are generally based on start up companies, with little to no revenue. For most novice investors, these investments would be too high risk and quickly dismissed.
Many people prefer the guarantee of locked in GIC's or ultra conservative funds. If you are up for a bit of risk, in order to get a high payoff, then the Top 1% Report might just be for you.
Imagine the possibilities that accepting a bit of risk can create. Plus you have the security of knowing that the information you are getting is coming from a top investing guru, with years of experience and a proven track record under his belt.
In order to check our Aulcher's Top 1% report and learn more about him check out http://thealtucherreport.com